A Shipping Day at Tropiflora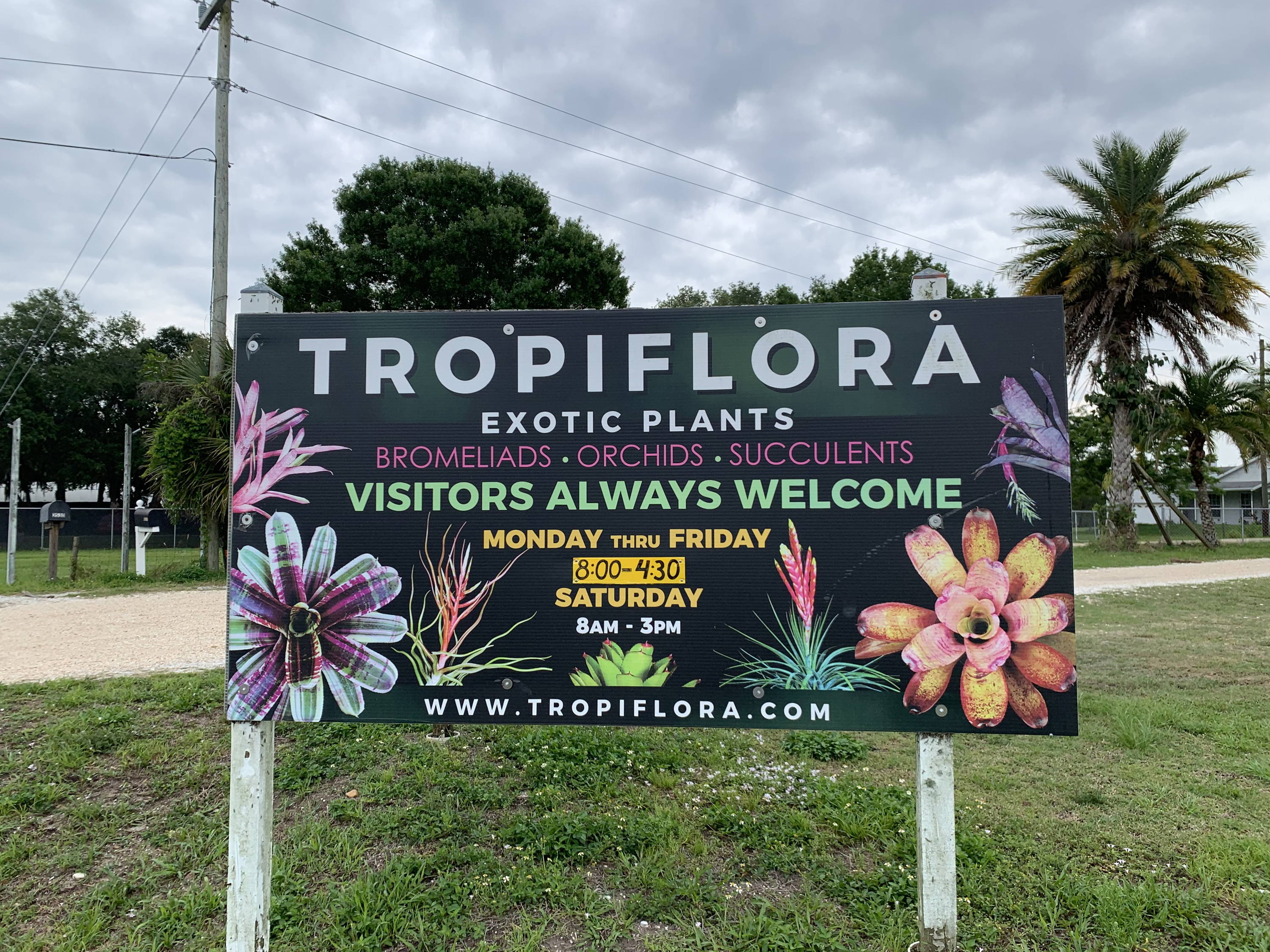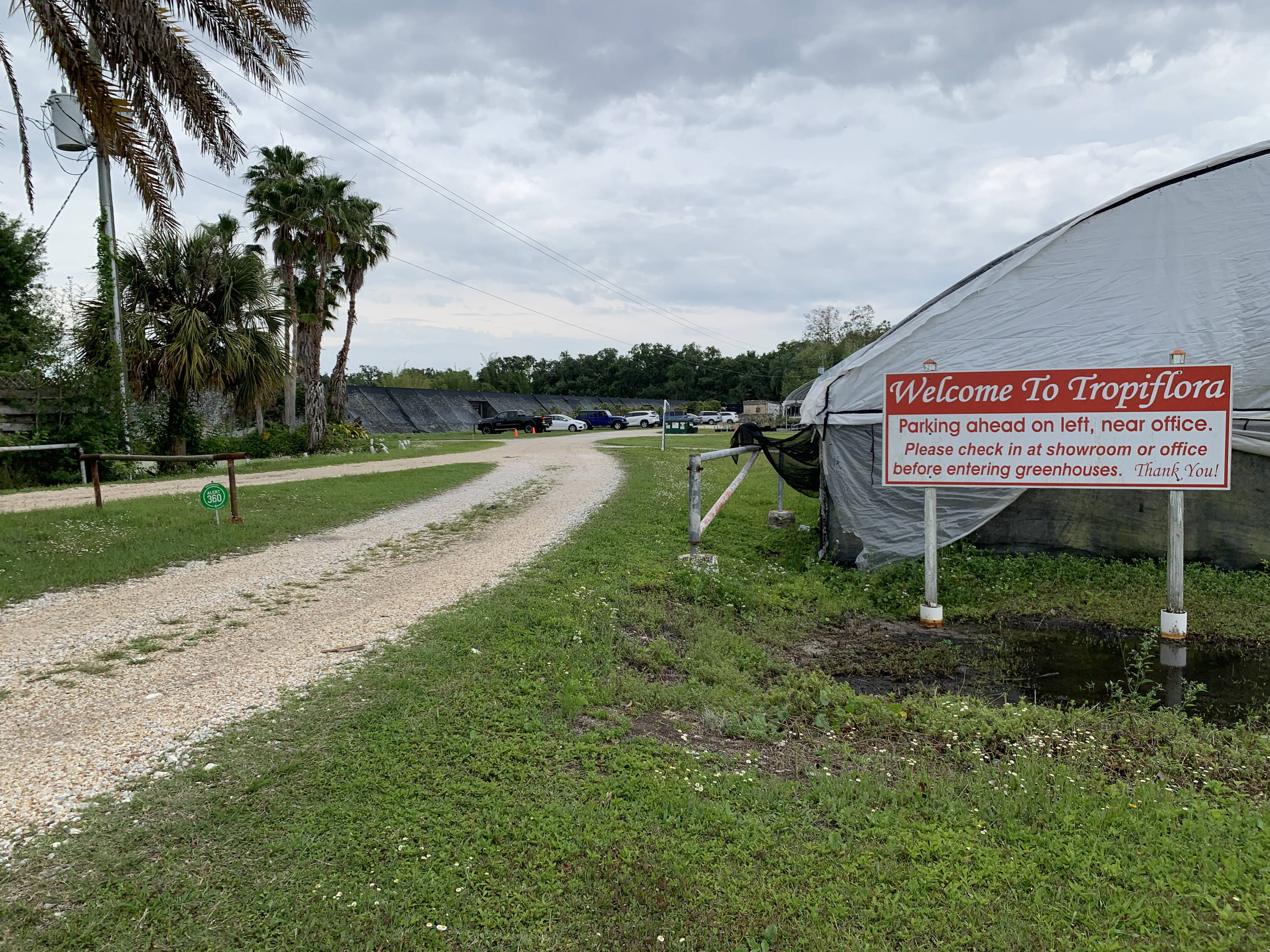 At Tropiflora, most of our sales generate from online purchases from customers all over the world. Since COVID, we have seen an increase in traffic from customers who are not able to leave quarantine. Our team consists of 16 members with some being our plant growers, plant packers, and some are the voices you hear when you call our office phone. Our goal is to get your plants from point A to point B (sometimes point C) alive and well, and it it takes time. Here's why:
---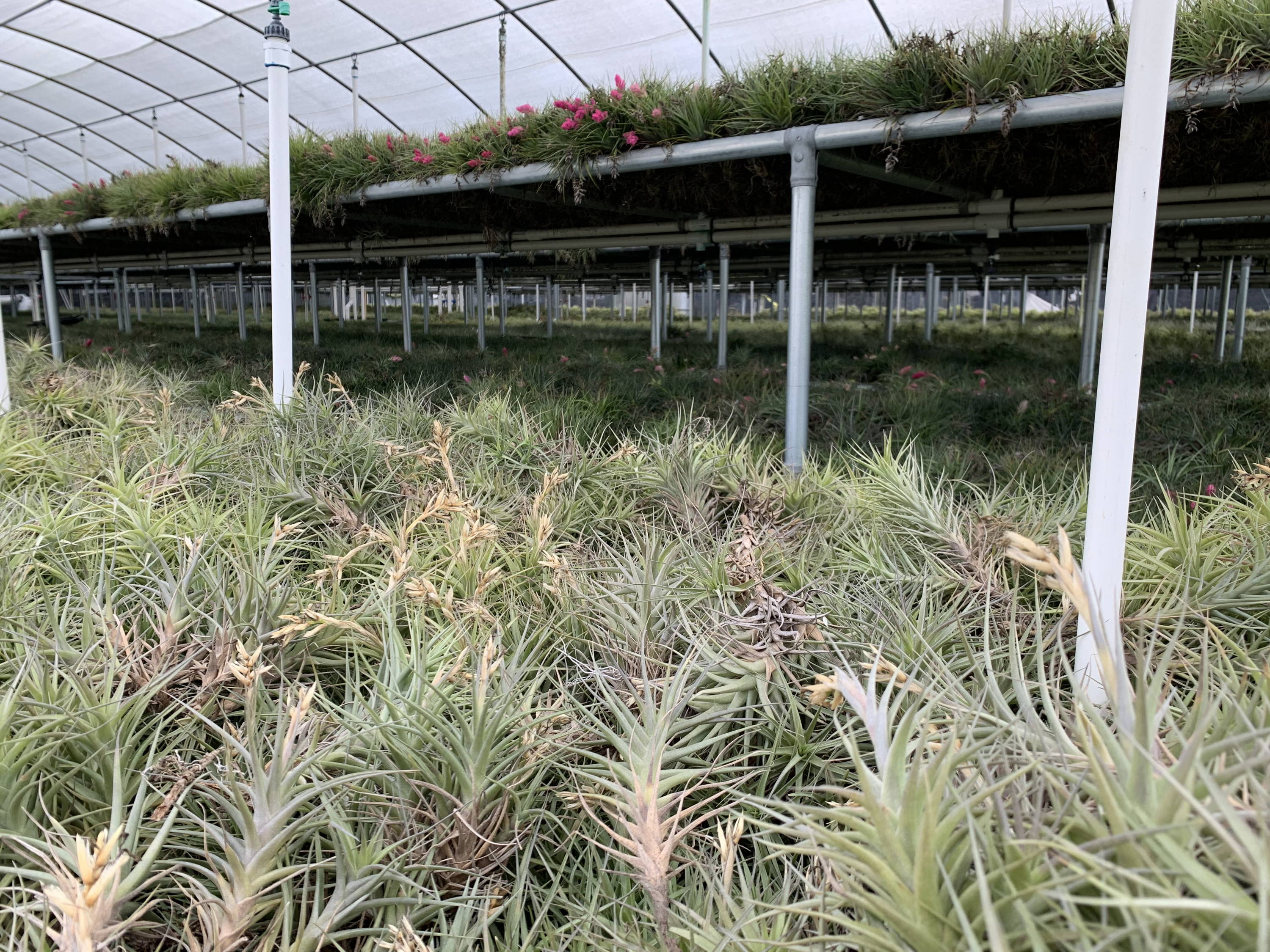 Step 1: Receiving the Order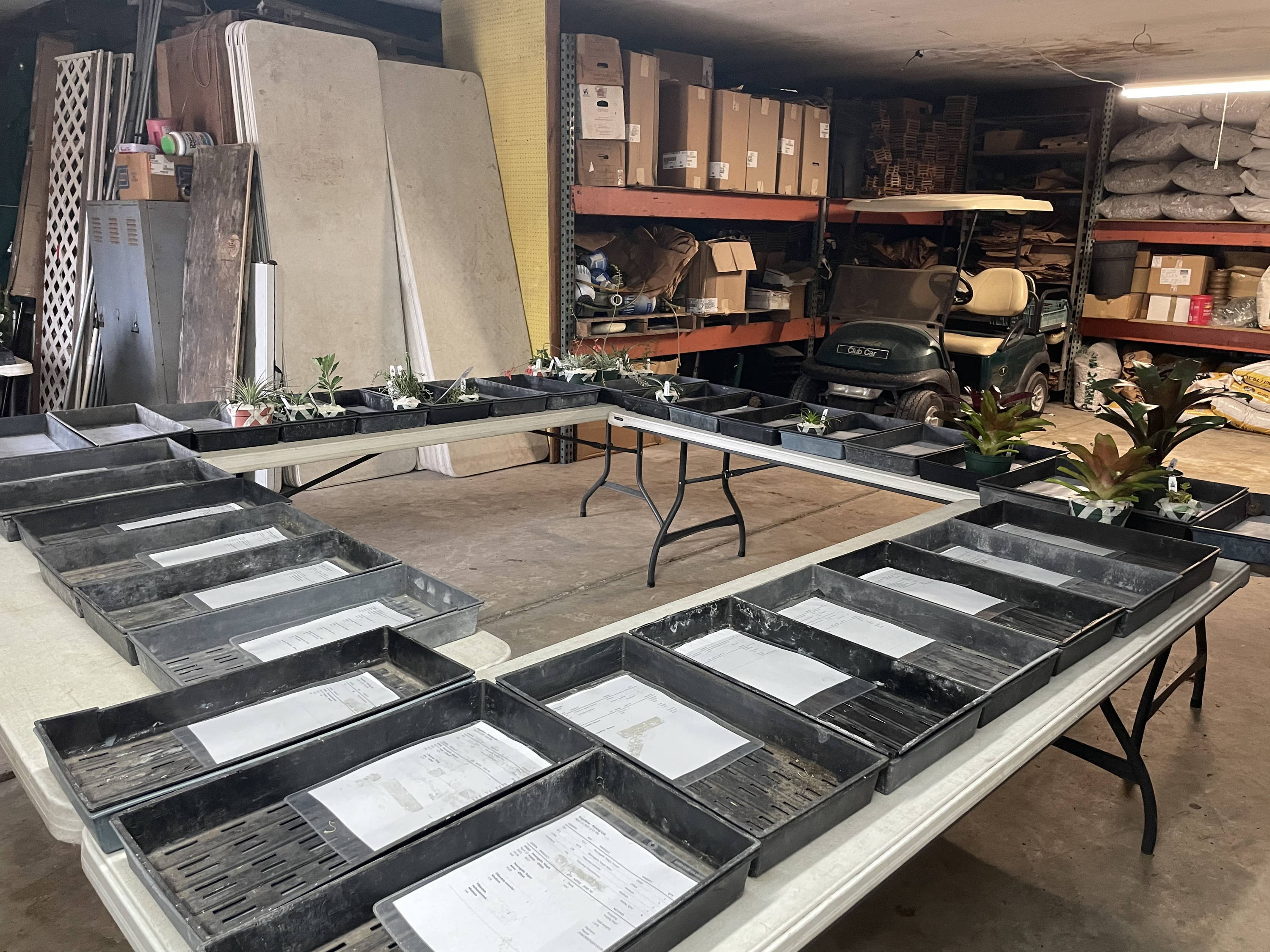 Once we receive your orders, they are processed by our office team and sent over to Brian. Brian reviews every order's weather condition, organizes by delivery or pick-up, and sorts by destination while keeping them in the order we received them. As of now, some states and countries are still experiencing below freezing temperatures at night. This could result in us holding your plants until temperatures start warming up to allow for safe shipping. Once Brian is finished, he then gives the orders to our shipping team, which is Anthony and Josh. They lay out all the orders that are safe to ship, like shown above. Then our growers head out!
---
Step 2: Gathering the Plants

We have 18 greenhouses. Our growers head out into the greenhouses to pick out the perfect plants for your orders.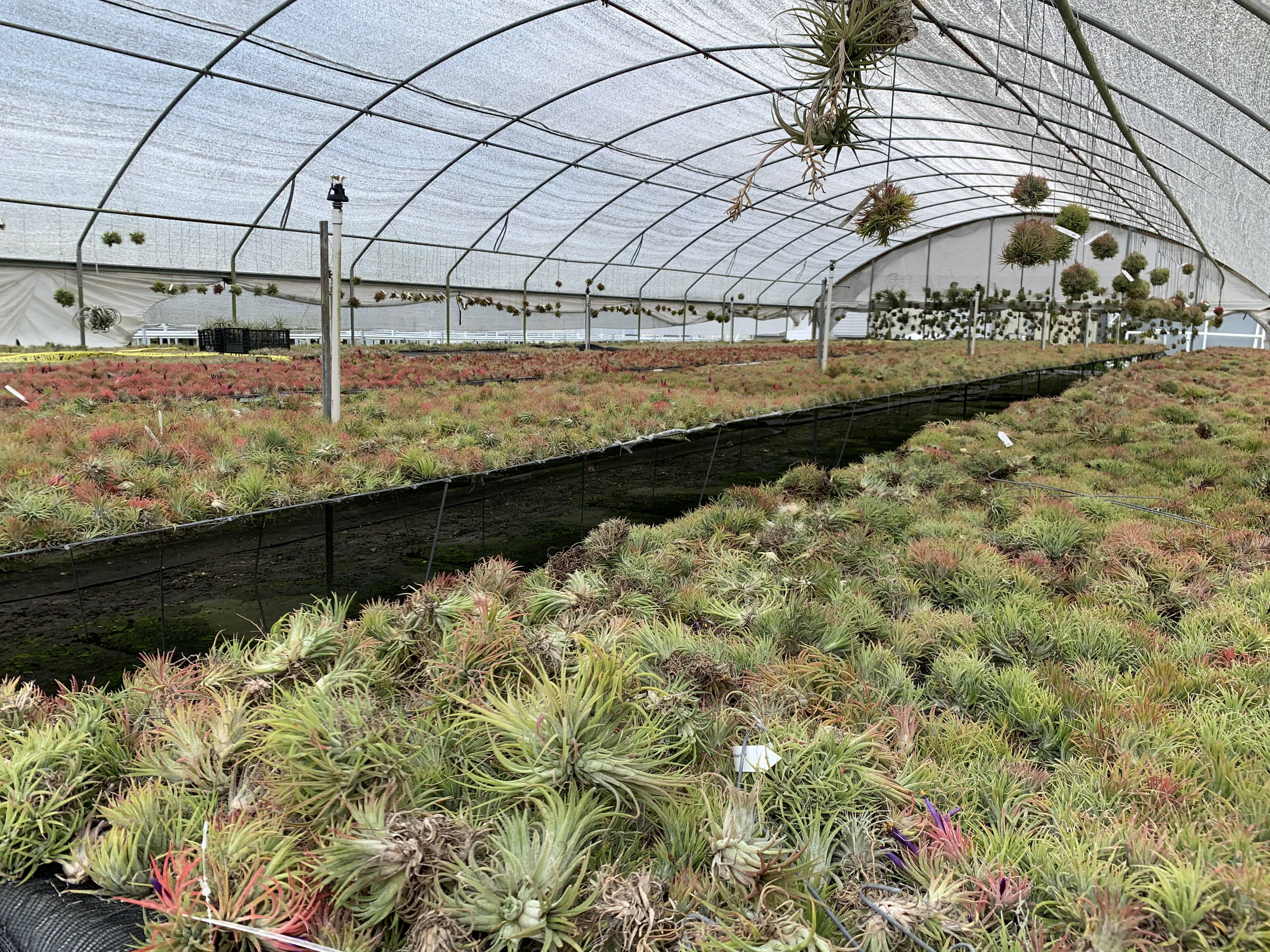 The process is more difficult than some people think. We have thousands of Tillandsia varieties. The picture below is just one section of the Tillandsia identification tags that we have for all of our species and hybrids.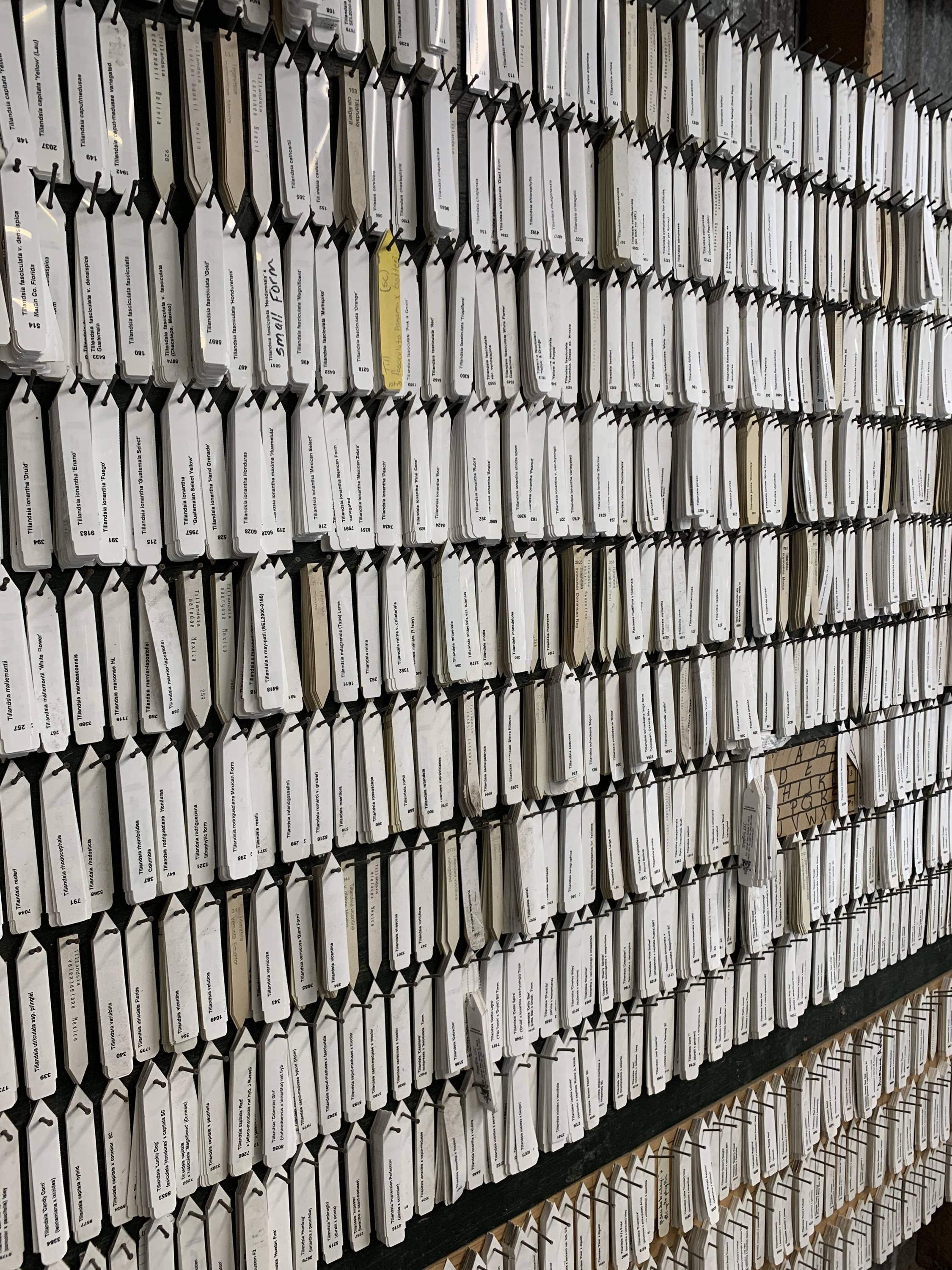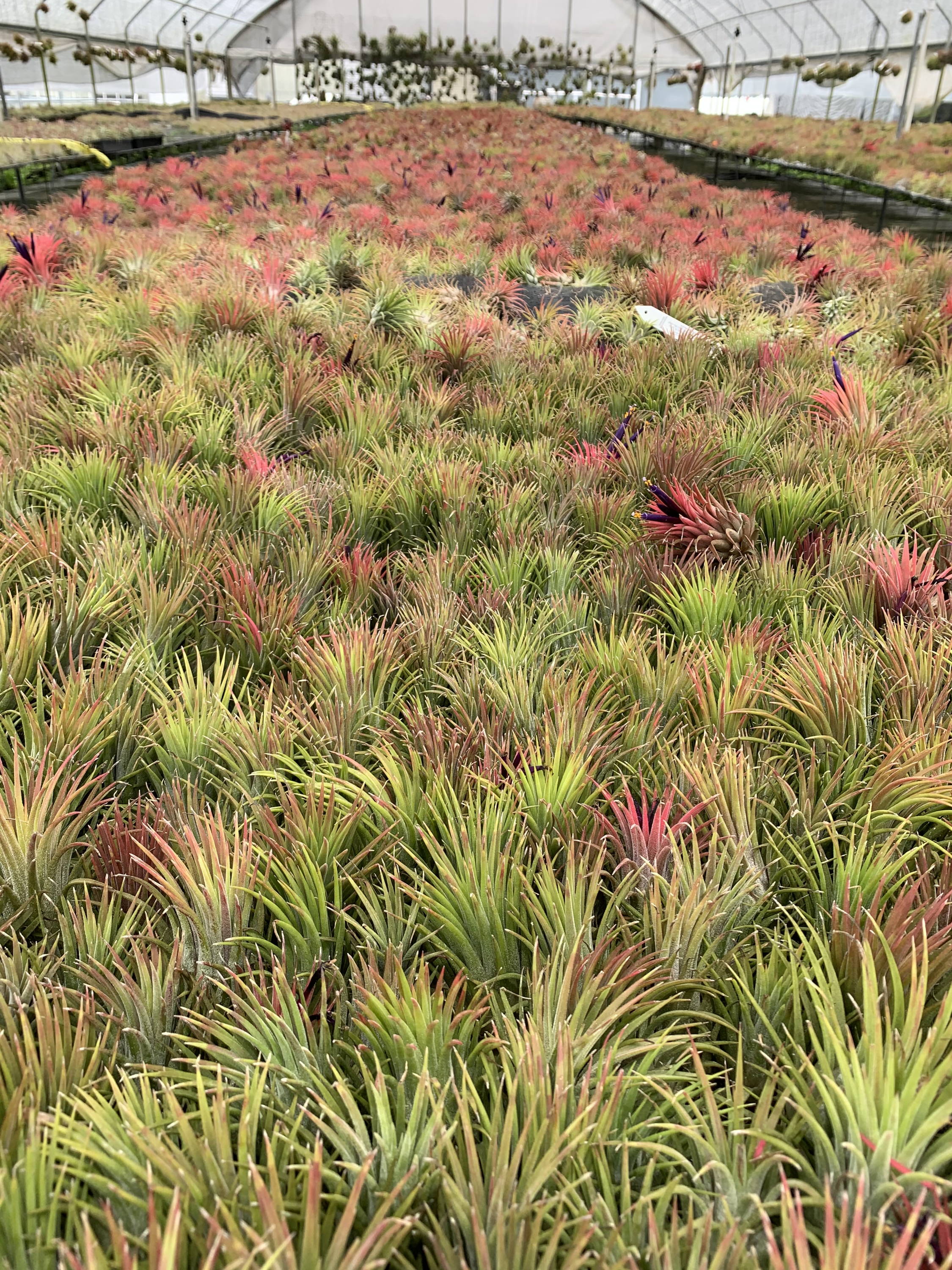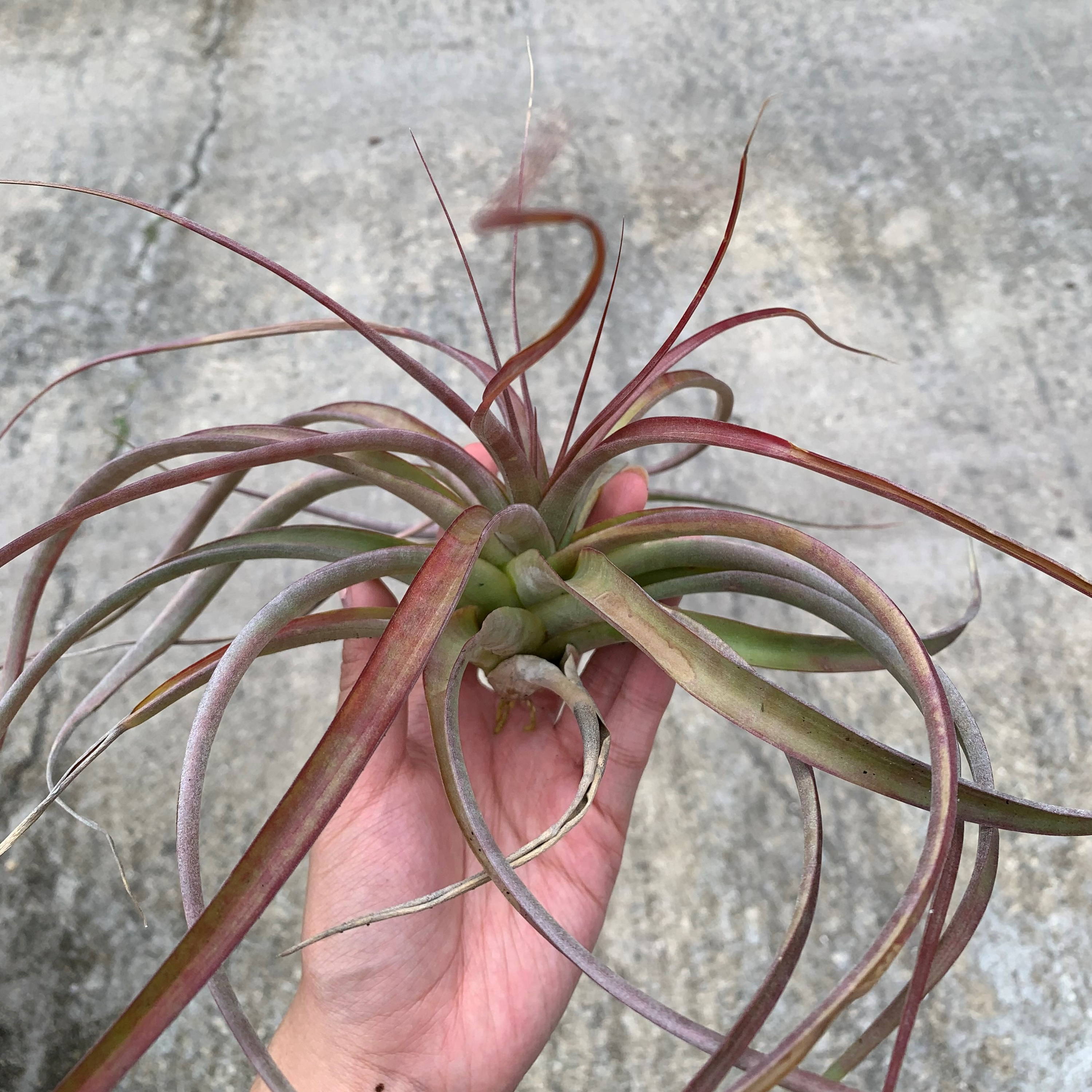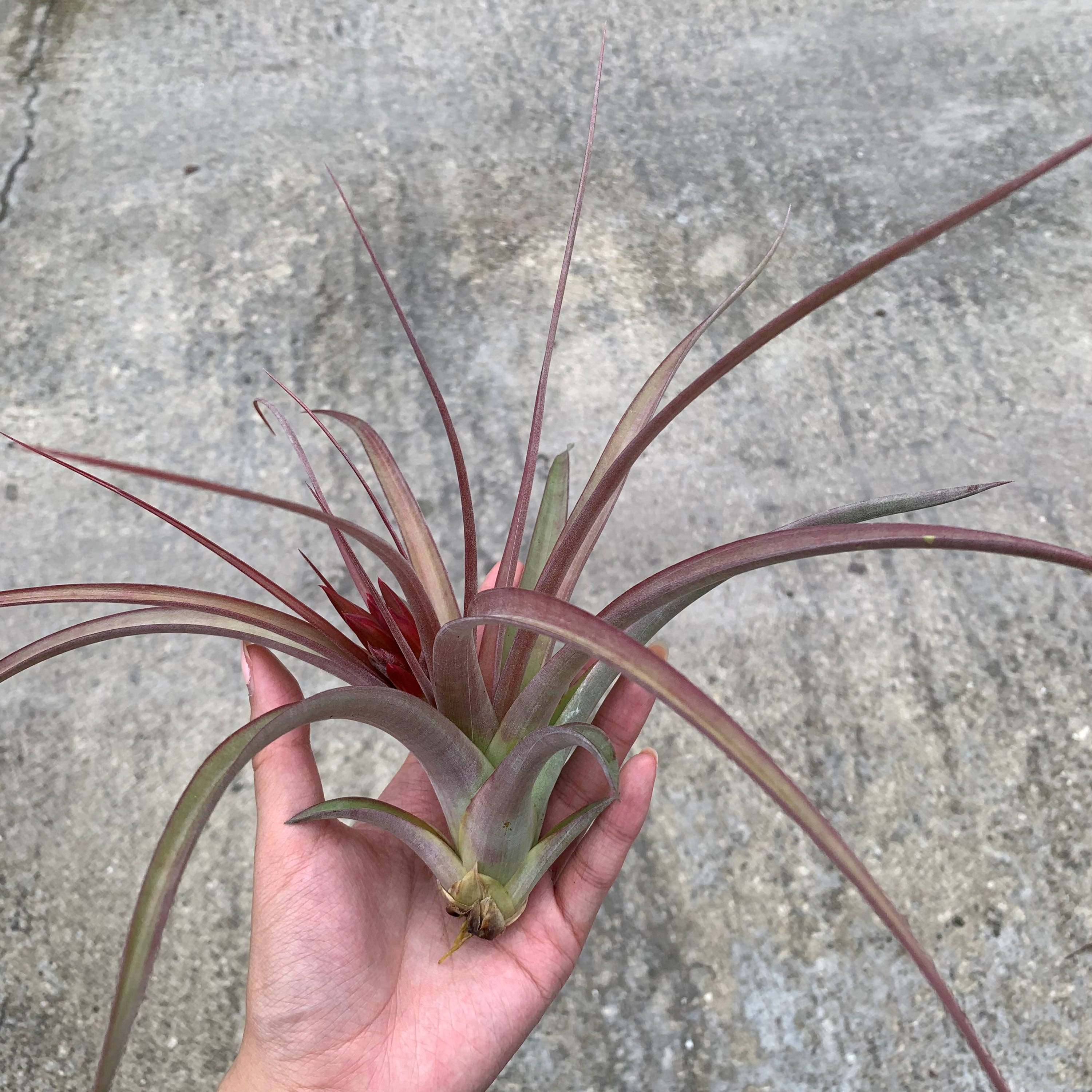 When the growers begin picking the plants in your orders, they need to look for plants similar in appearance and size. This is Tillandsia 'Jackie Loinaz.' Even though they are the same plant, you can obviously tell they look different -- one being curly and the other one being more straight with a bud. We select similar plants so it's easier to identify them when you receive your order. It does gets confusing... but try to find two that are similar in the picture below.
Too easy? Now imagine trying to find 20 in a row like this. Tillandsias often change color and appearance at different stages in their life, and in some cases they look like a completely different plant when they are blooming!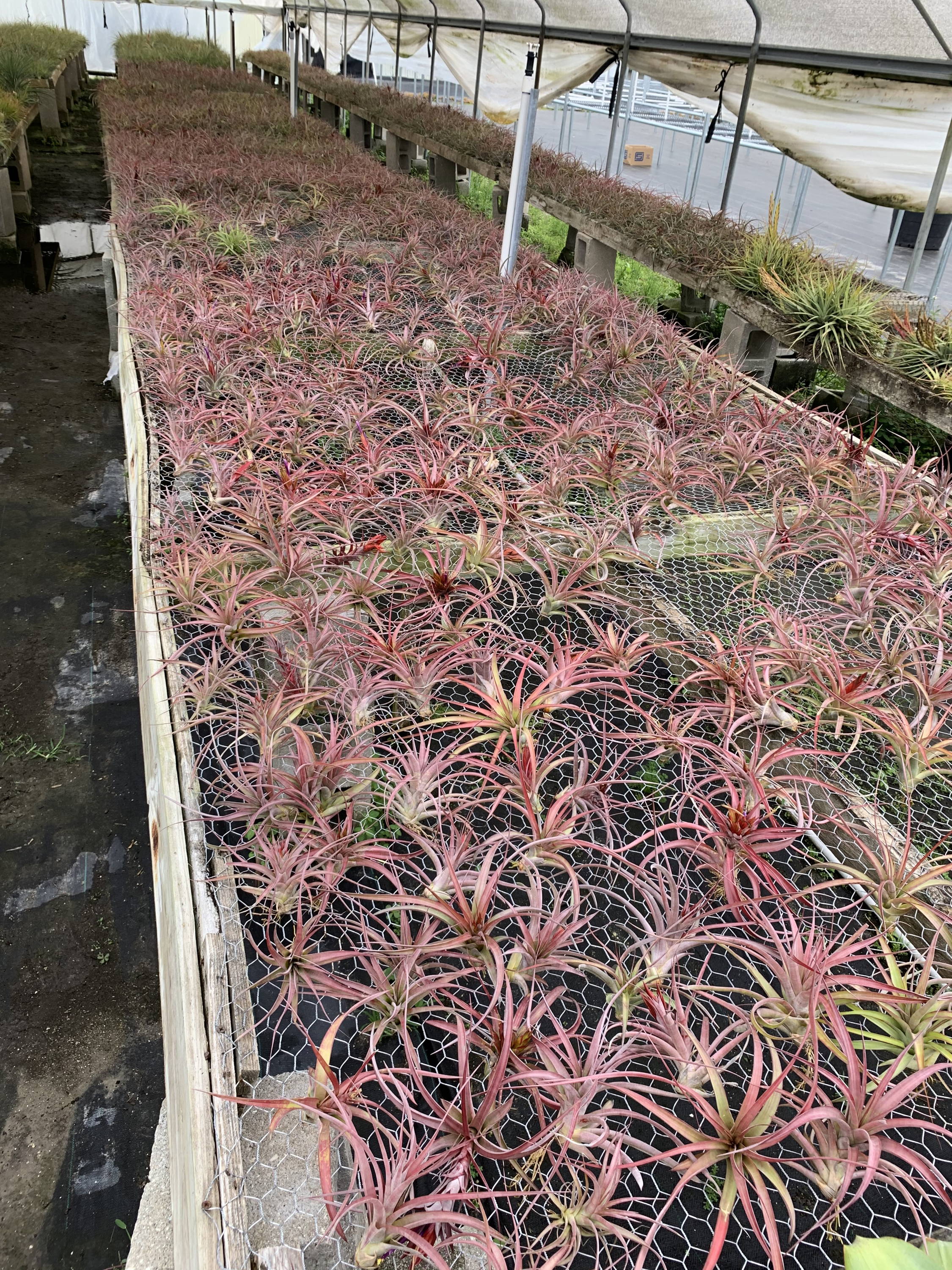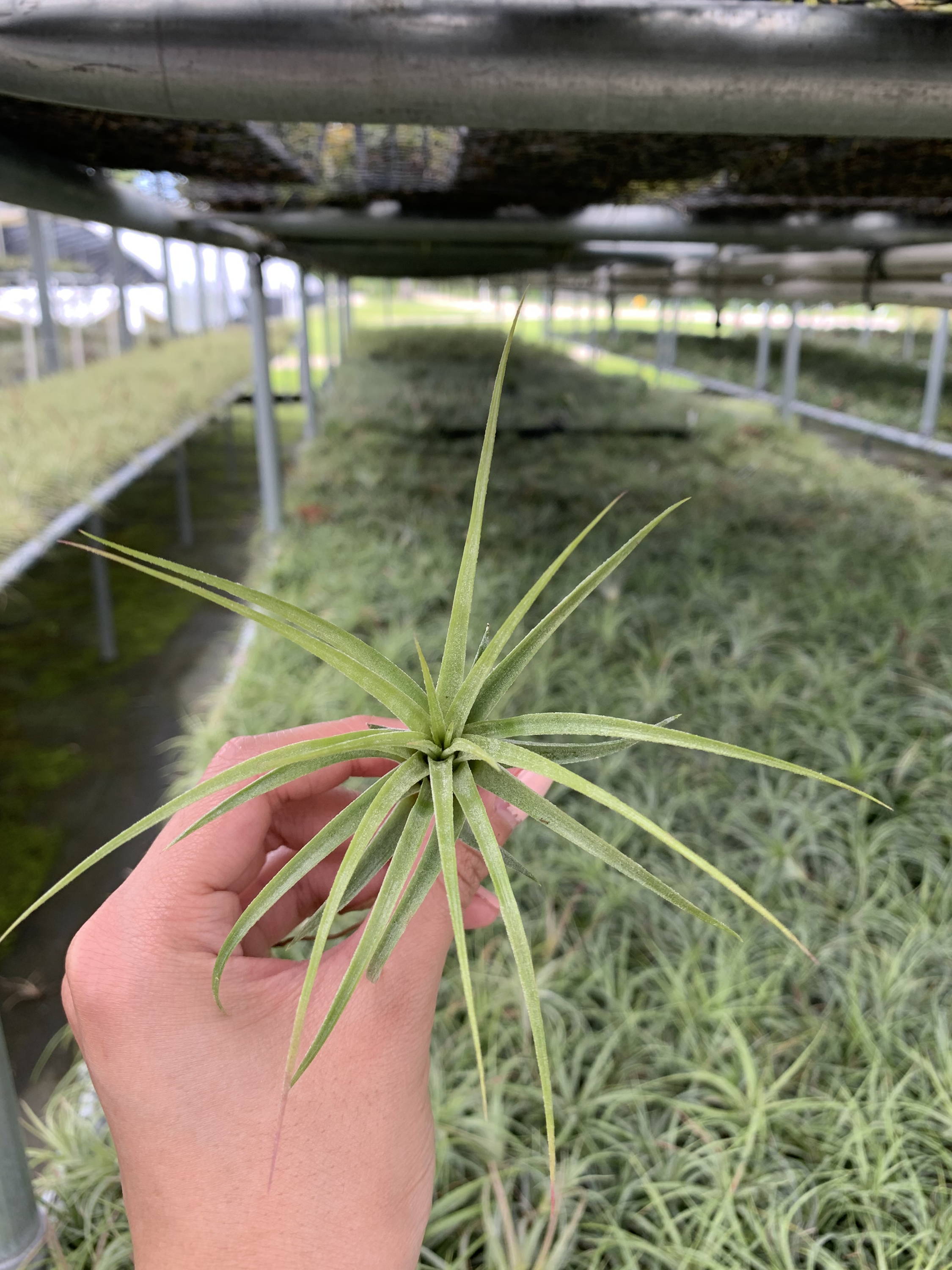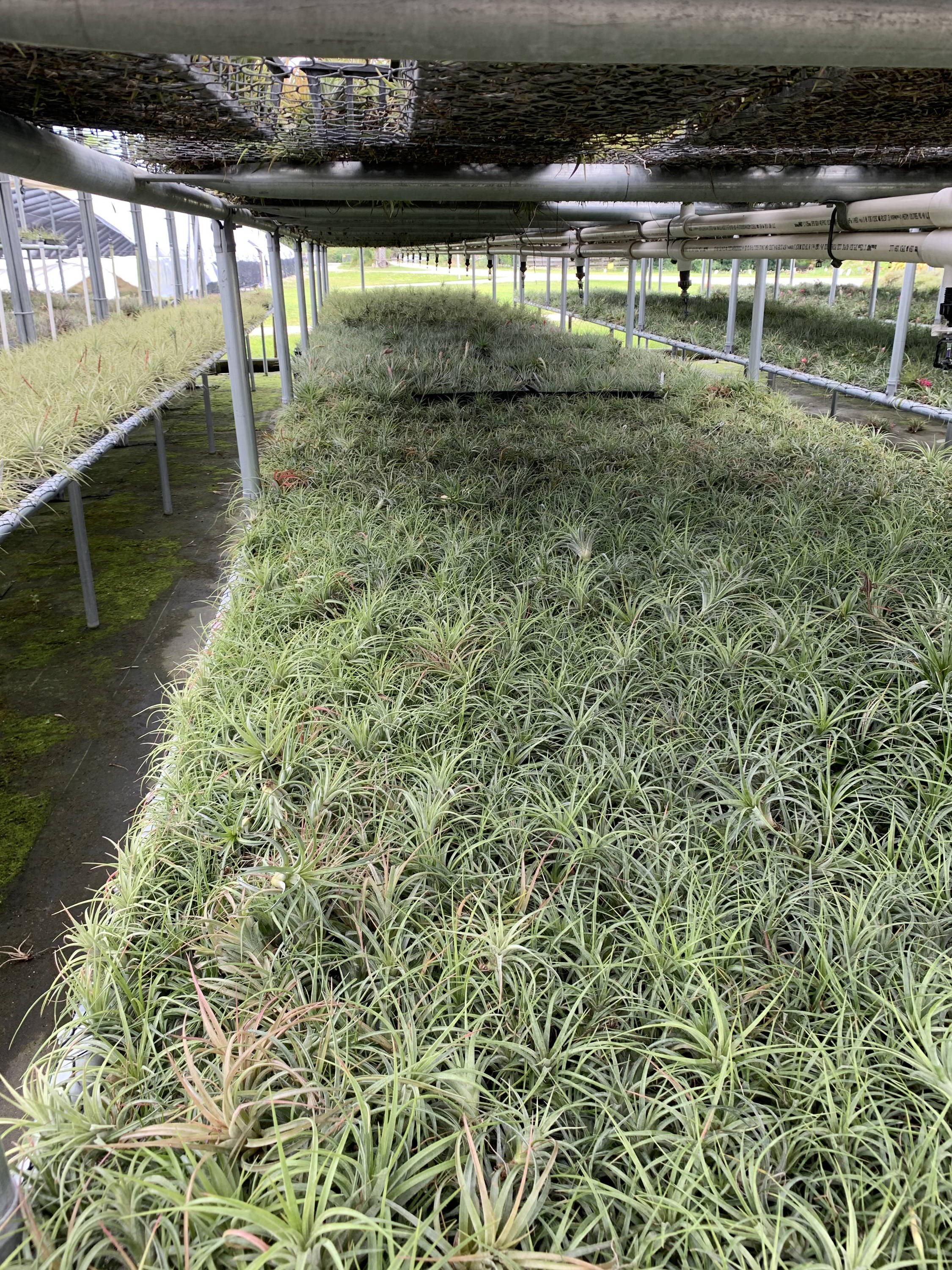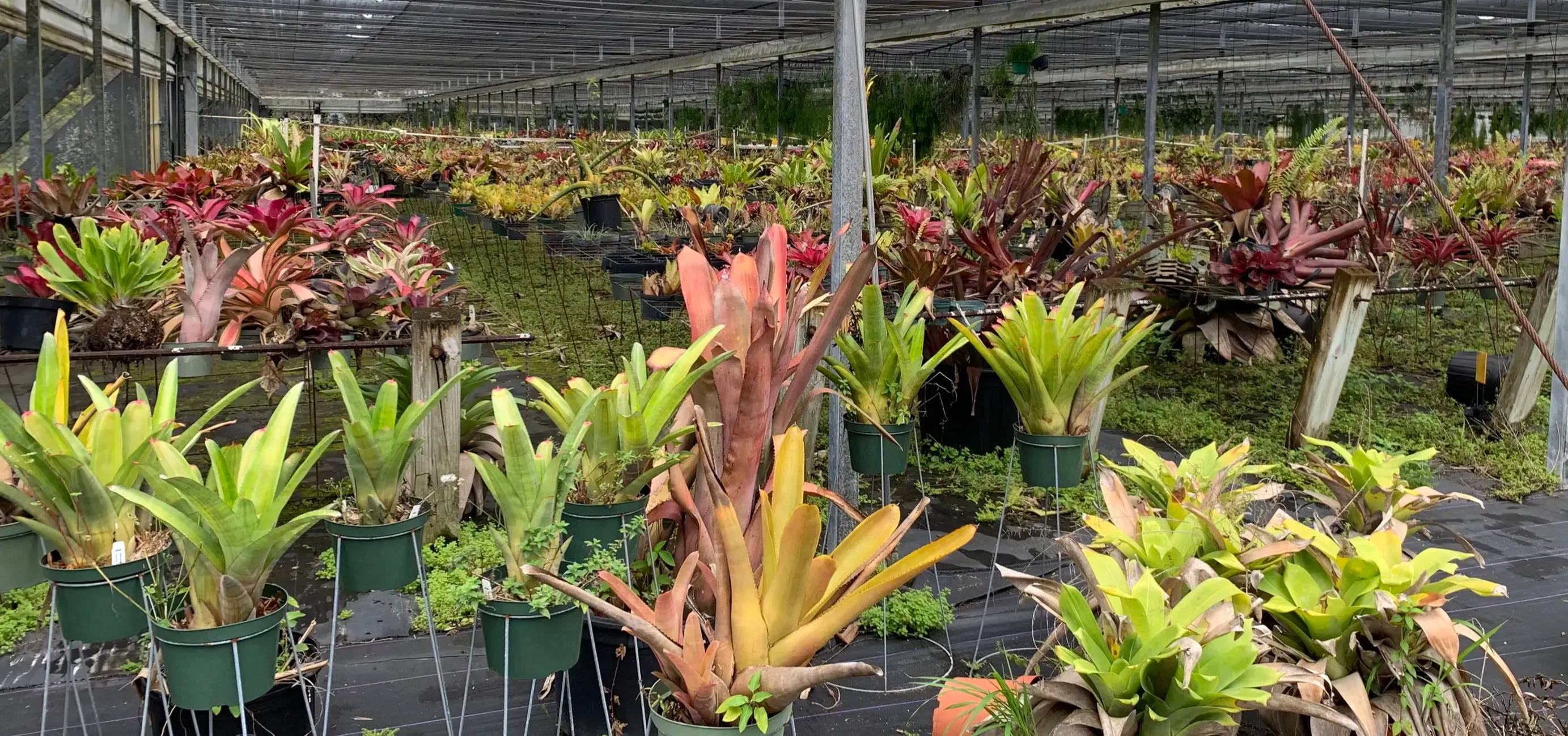 Our plant growers are efficient at what they do but understand that it is not an automated system, and actual humans picked out the perfect plants for your order.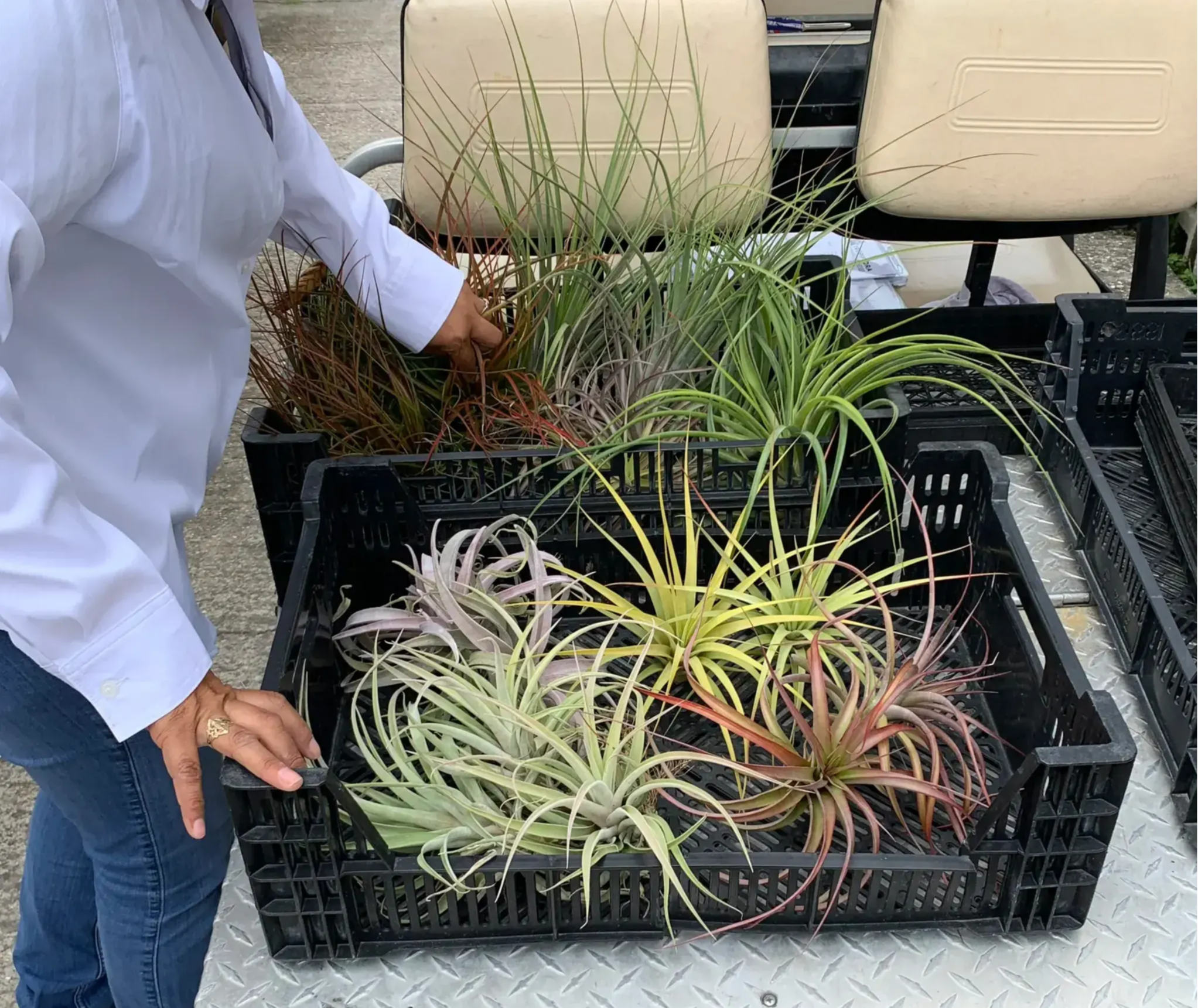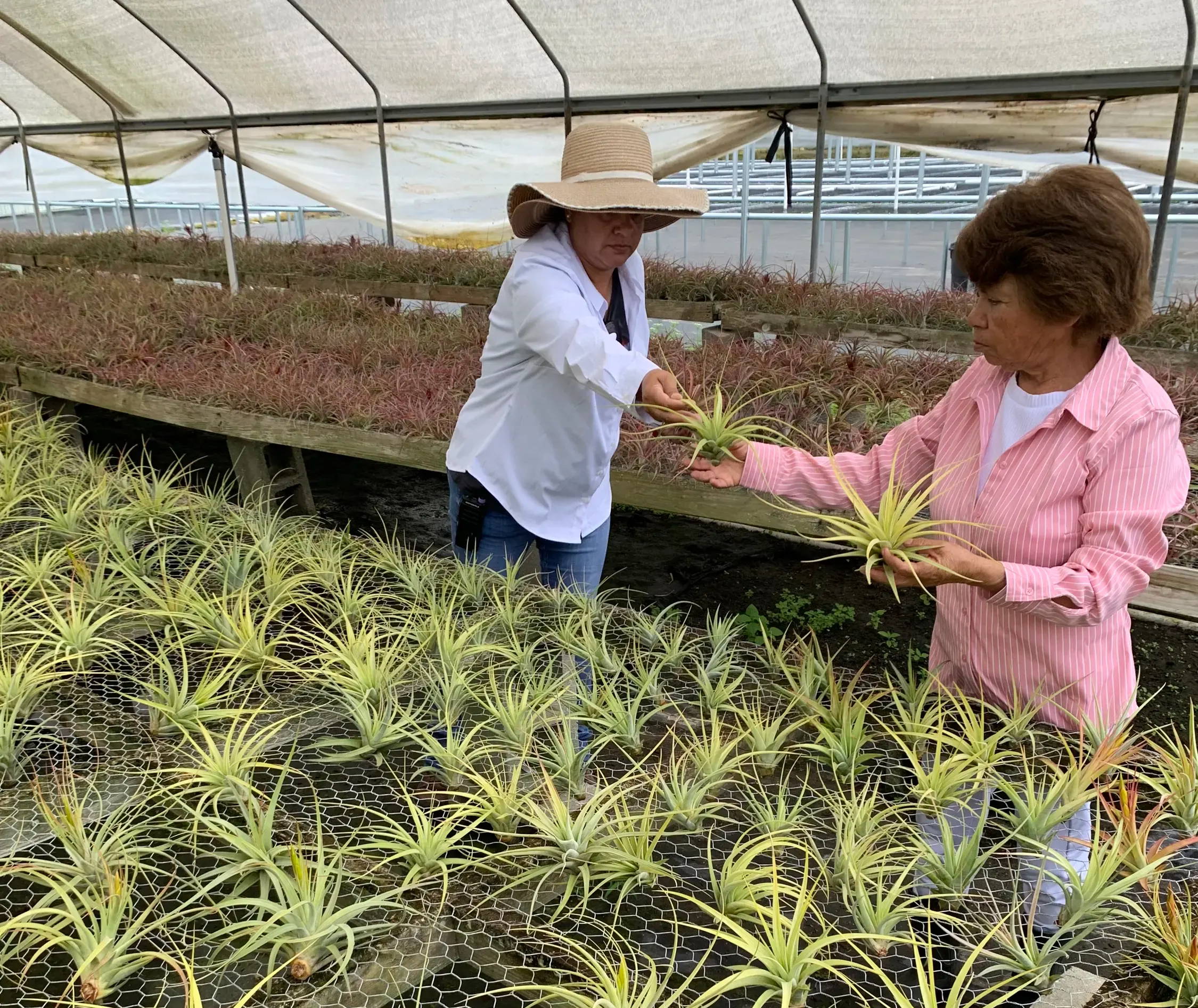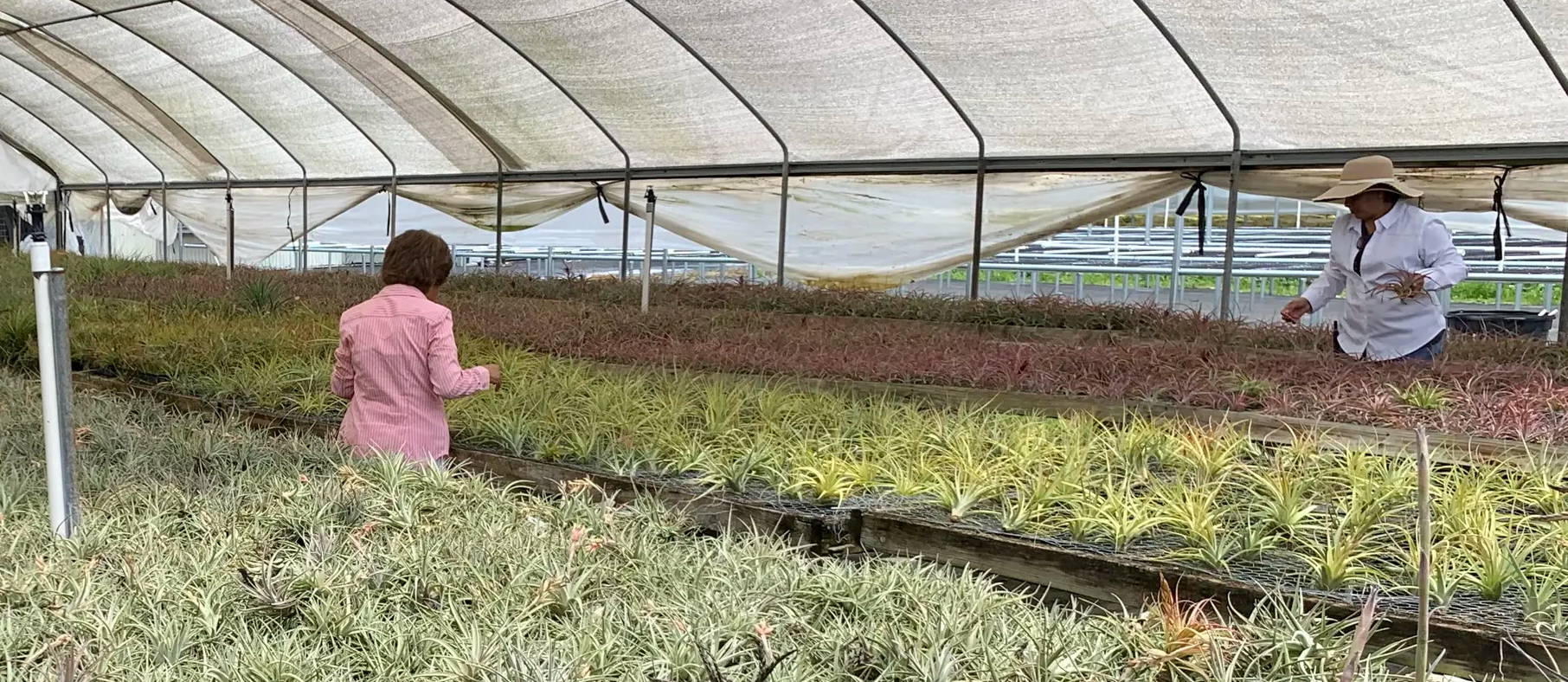 ---
Step 3: Preparing the Plants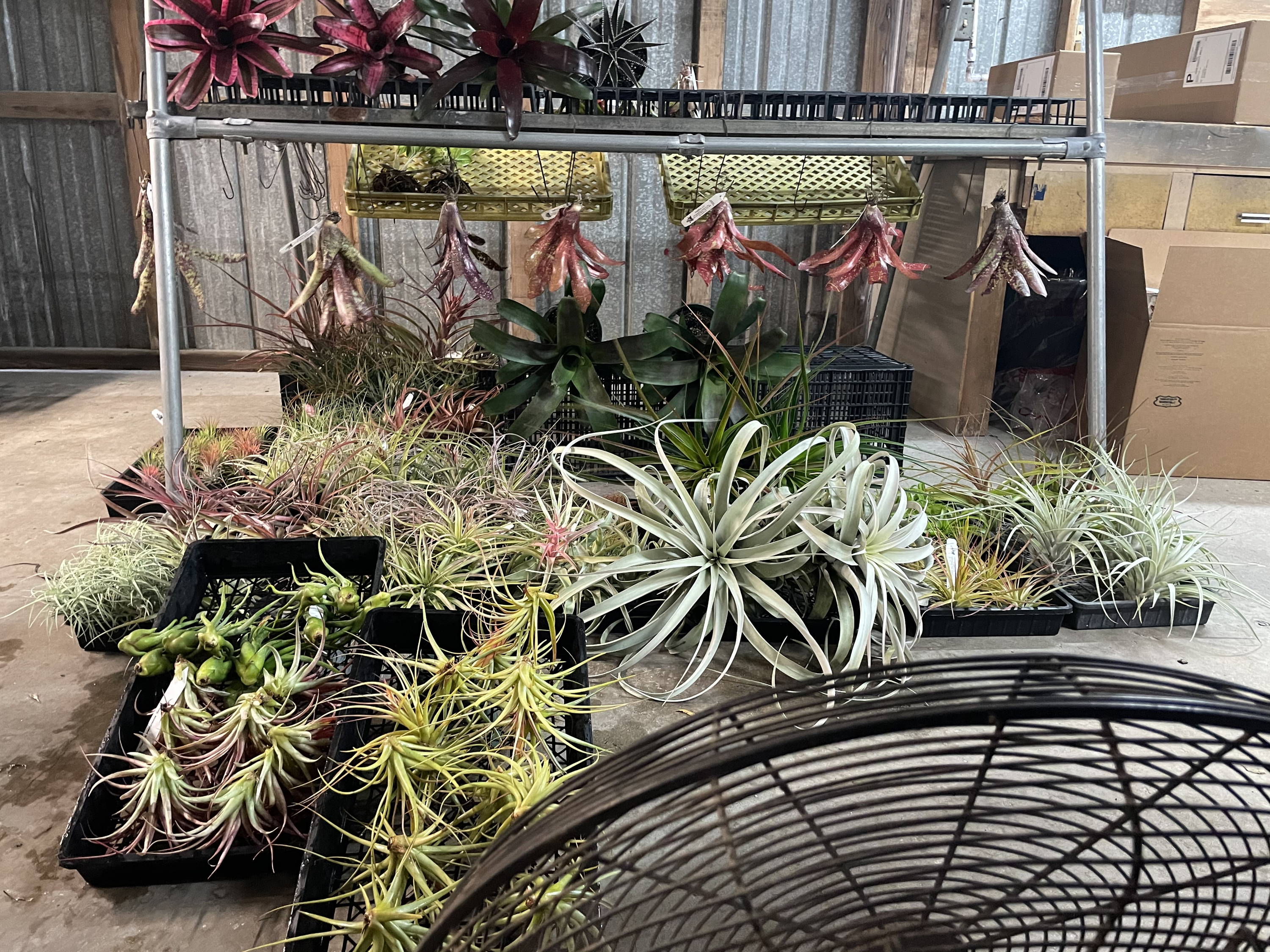 Once they are picked out the plants are pruned, cleaned, washed, and dried.
---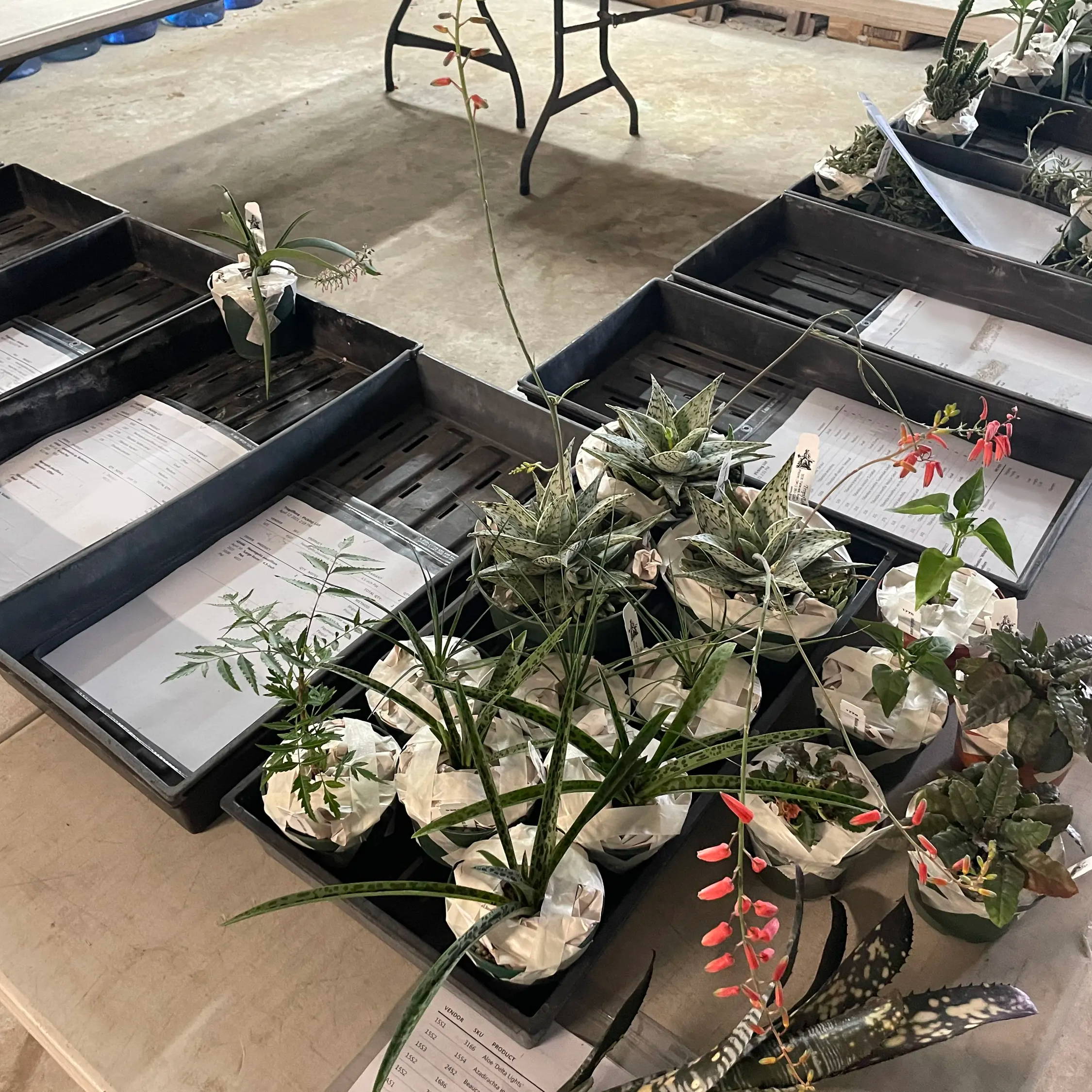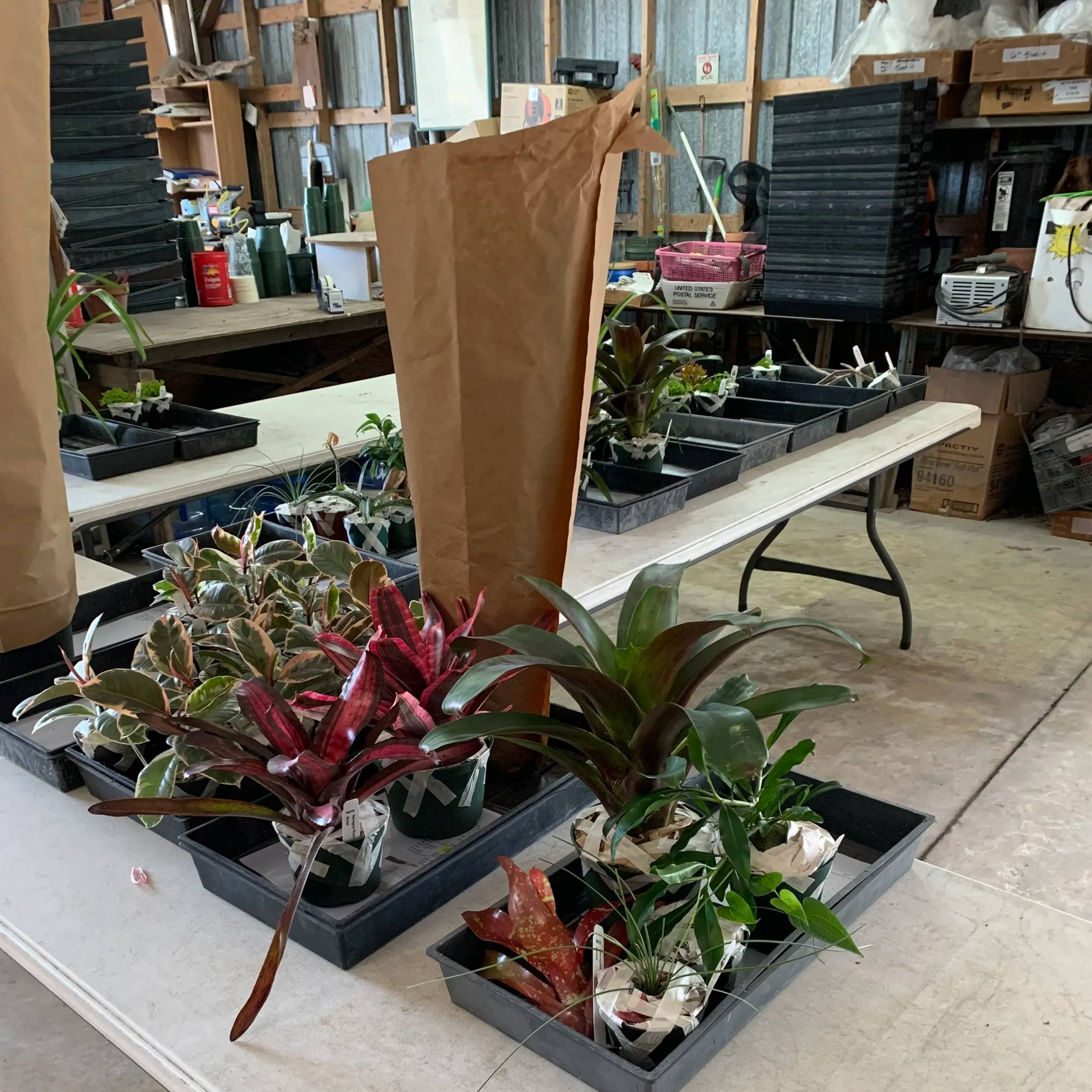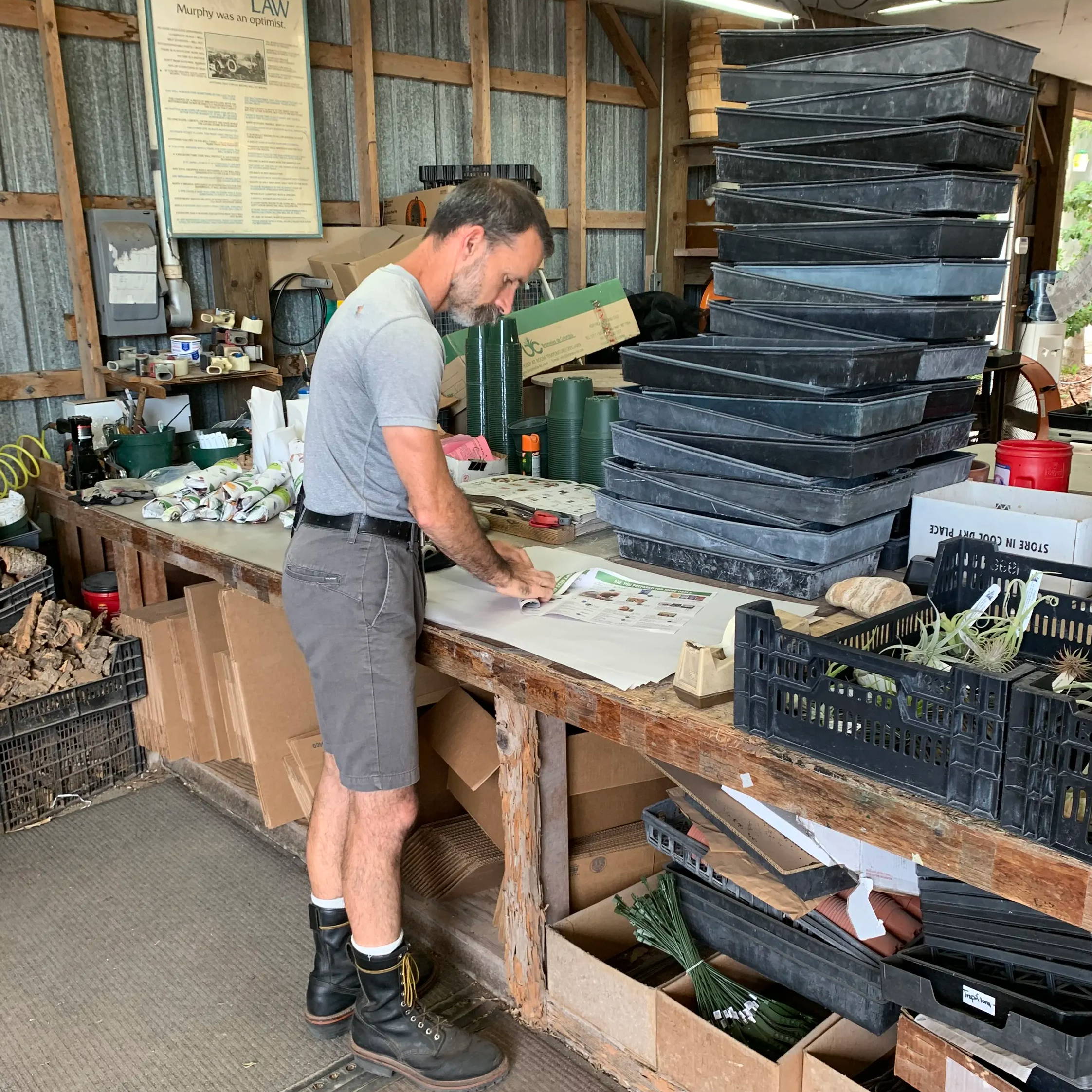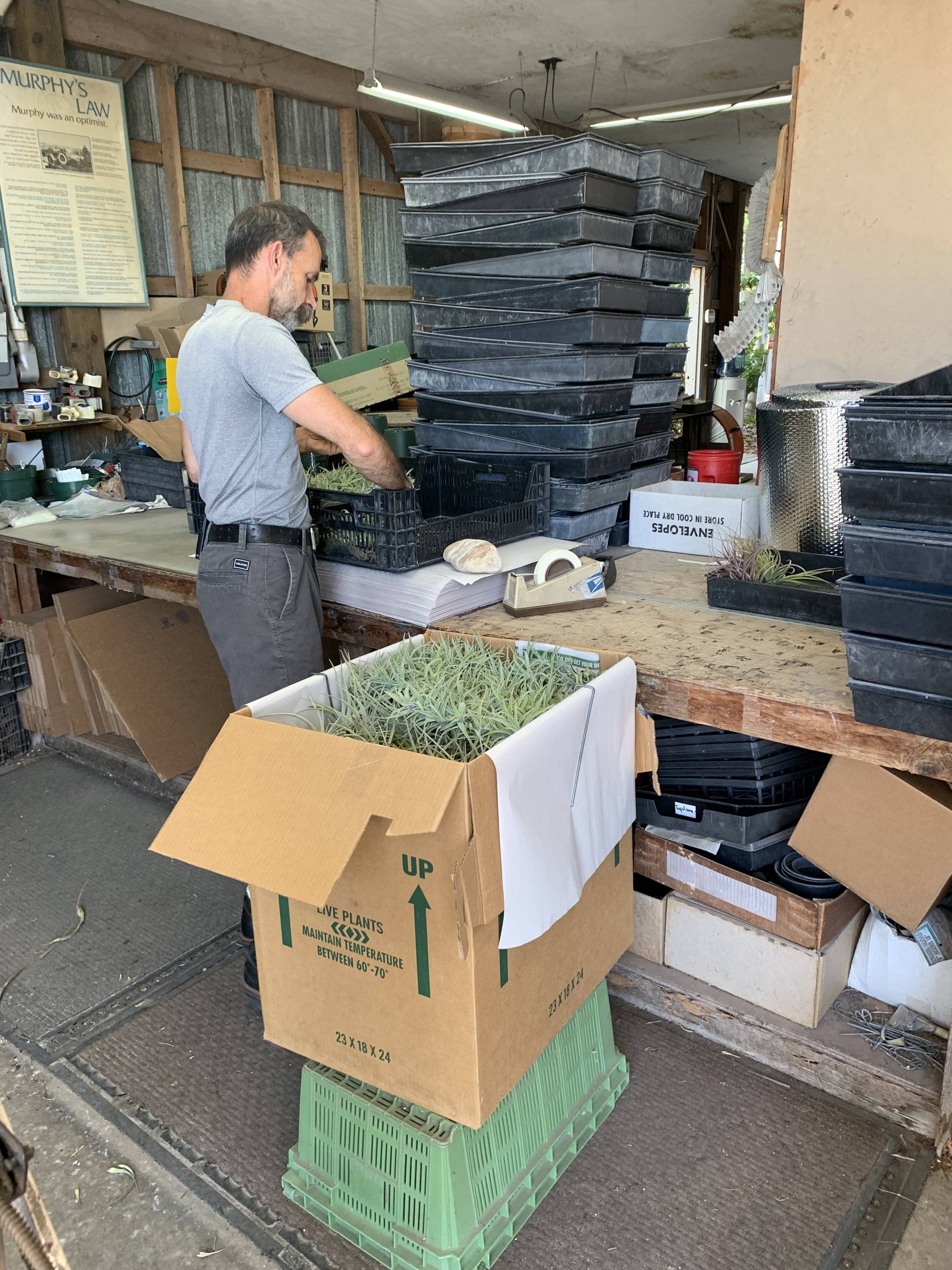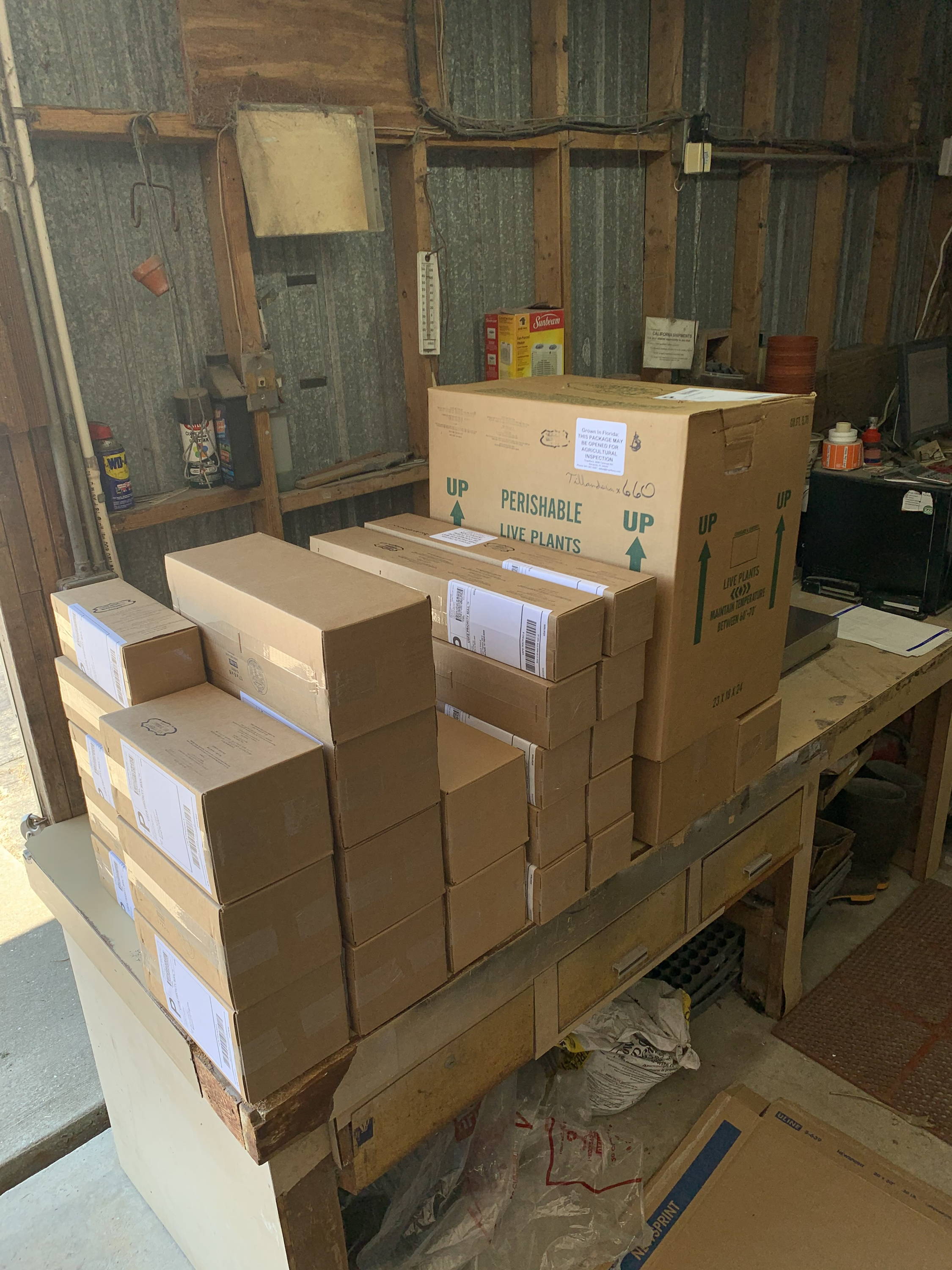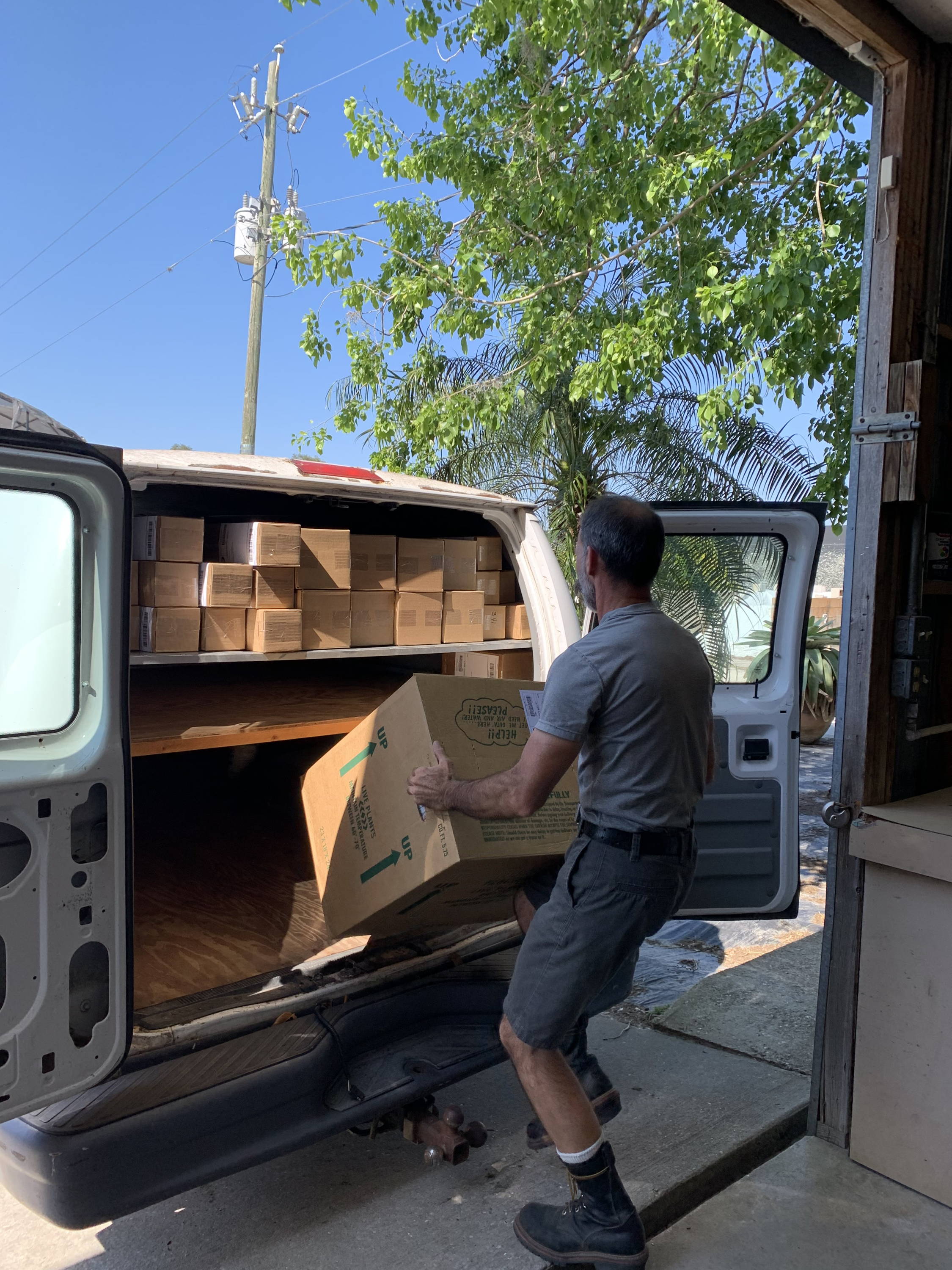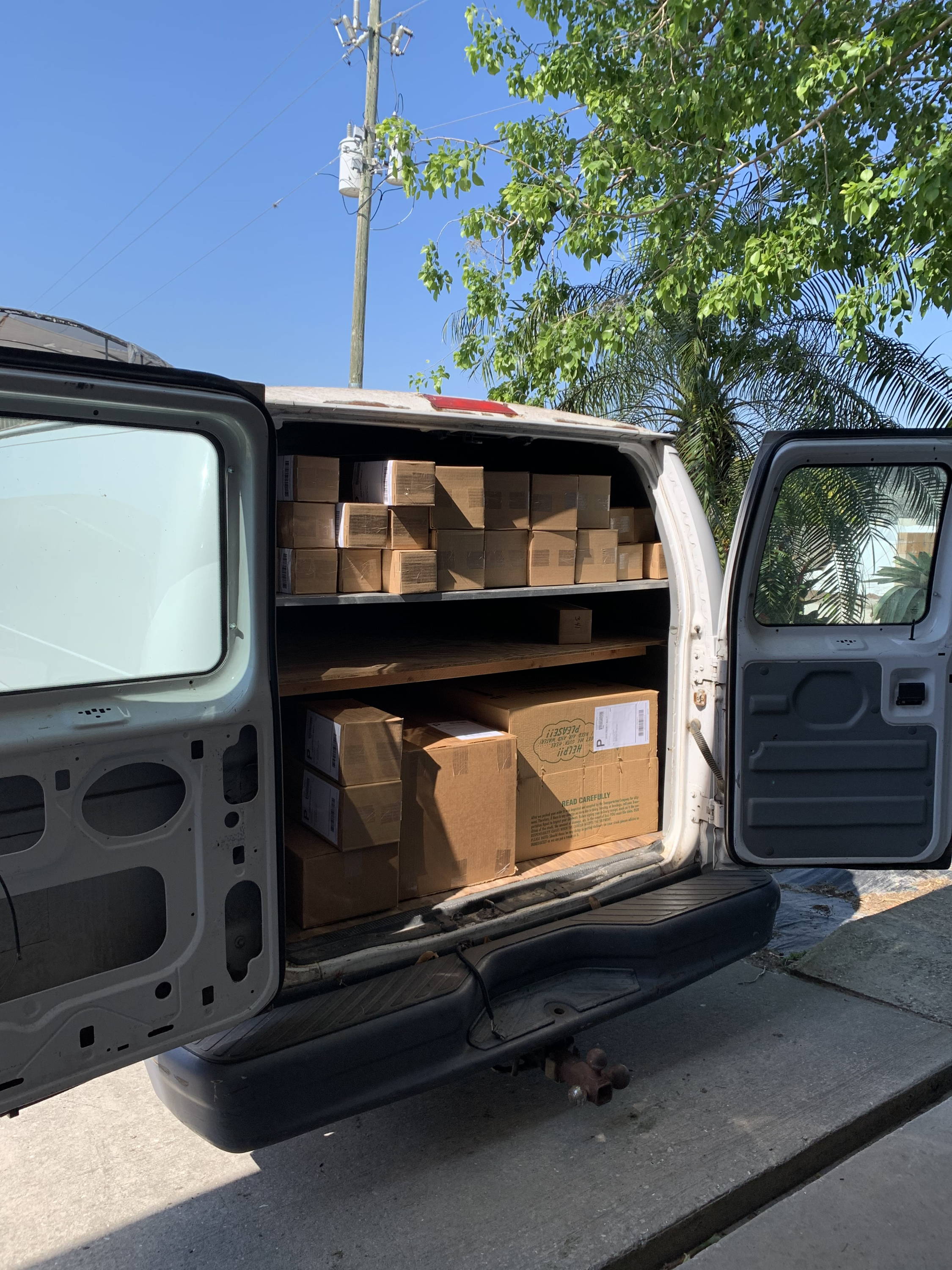 After the plants are fully dried, Anthony and Josh secure the plants in tape and newspaper. Then wrap them again either individually or if you order multiple, they are wrapped in one bundle. Lastly, Anthony packs them up in their box and drives them over to their respective mail carriers.
Though we ship all over the world and have large orders with big name clients, we are still very much a mom & pop business that started with Linda, Dennis, and their love for plants at its heart. There are definitely more efficient ways to do things, but for Tropiflora, we try to make sure first and foremost that our customers get the best plants they can.
Thank you for your patience,
- The Tropiflora Family
---